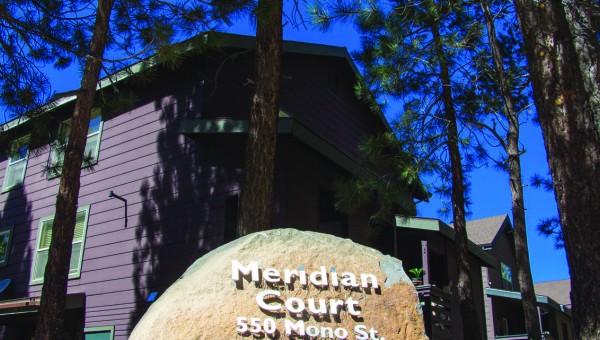 Meridian Court Housing
Meridian Court represents a new neighborhood where the street is fronted by human scaled dwellings and the traditional hierarchy of public sidewalk, yard, entry porch and front door are arranged in a sequence of events that creates familiarity and respect among neighbors.  The design of the common site elements is intended to create a sense of place, as well as a sense of pride, and provides the best of current Green design philosophy that reduces waste and auto dependency.  Parking areas for cars are logically arranged to provide safe and convenient access to each unit and the loop road is scaled down to allow auto and pedestrian-shared movement around the site.  The loop road and parking areas are paved in asphalt and turf-block to allow for surface drainage and to reduce heat generation in the summer.
The architecture of the project emphasizes human-scaled building elements.  Each townhome has a porch that identifies the private realm and separates it from the public areas. Buildings are arranged to respect privacy and to create public spaces that encourage interaction and provide a feeling of security and accountability to your neighbor and your community.  High thermal performance windows are generously provided to scale-down the building exteriors; provide natural light; increase winter solar heat gain; and reduce dependency on artificial lighting.