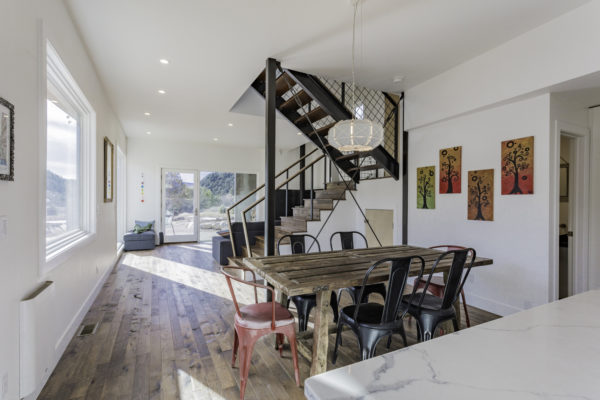 M O D E R N + cabin
The Concept for the Modern Cabin project is generated from the idea of the home as a container – a container for living, breathing and enjoying life.  The container is simple, efficient and utilitarian.  It shelters and protects and opens to the light and outside world.
The form of the house takes the abstracted shape of the container – the solid, protective side of the container addresses the road and noise of the lot.  The "walls" of the container are removed to open the house to the creek, sunlight and nature.  The building forms become a simple arrangement of containers, arranged to exploit and moderate the unique characteristics of the site.
The project consists of 3 main forms – main level living, upper level sleeping and garage/storage.  These forms are juxtaposed to one another in order to create a dynamic thoughtful whole.  These forms and their extensions create privacy screens and outdoor space – both covered and uncovered – while orienting for solar gain.