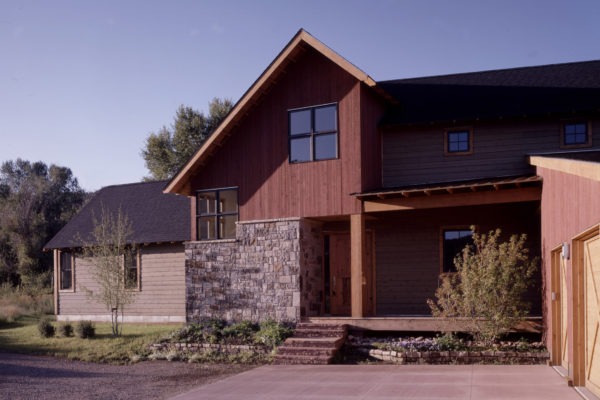 Blue Creek + R A N C H
Located in Carbondale, Colorado, this project creates a traditional western home environment and a unique sense of place within a standard sub-division. The Blue Creek Ranch residence marries vernacular forms and contemporary sensibility that is at once familiar and elegantly modern. A sense of privacy from the street is established through site layout, plan organization and fenestration. Uninterrupted views and private outdoor spaces to the adjacent wetlands include nature as an integral part of daily life.
Bold colors and common exterior materials, left to weather naturally, are employed to define the building's dynamic forms and recall the vernacular ranch buildings. Carried to the interior from the exterior, native stone is used throughout to establish a connection to the rich geologic palette of the region.
The interior utilizes standard sustainable materials to achieve sophisticated contemporary detailing. Birch veneer plywood ceilings and walls, exposed engineered beams and columns, burnished concrete fireplace hearths, and bamboo flooring create an environment that blends common materials in a rich textural backdrop