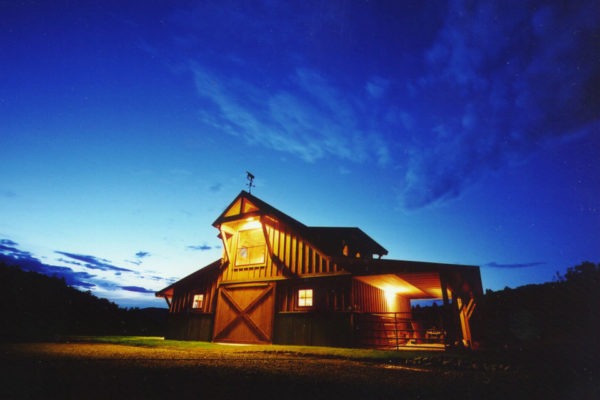 M C C L A I N + flats
The McClain Flats Barn in Aspen, Colorado, is designed to evoke the vernacular ranch buildings of the American West. The Owner requested the building be functional, economical and aesthetically pleasing.
Located within direct sight line of the Living Room, the building presents a dramatic profile and silhouette. The interior of the barn is a one and a half story volume with parallel widow groupings and large gable end windows to provide daylight and natural cross-ventilation. A deep sheltering roof on the leeward side provides shelter for the Owner's horses.
Constructed of humble materials such as board and batten cedar siding, cedar shingles and core-ten corrugated steel roofing, the barn serves as a shining example of the Western tradition in transforming economical native materials into significant vernacular structures.