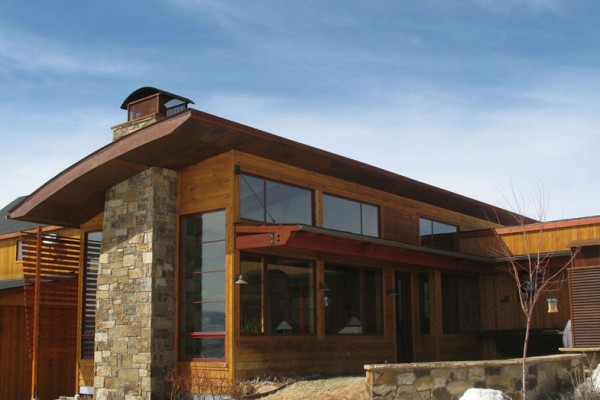 C O U L T E R + creek
The conceptual idea for the Coulter Creek project is to use the building's form and program create a sheltered outdoor room that is both sheilded from the high winds from the southwest and open onto the extensive mountain views to the south and east.
The public building program elements are arranged in a linear form that intersects with the Master Bedroom wing to form the outdoor terrace in the shelter of the ell.  The terrace is shielded from the predominant winds and summertime afternoon temperatures and includes a fireplace and outdoor Kitchen.  Guest spaces and utility areas are housed in a third building form to the west of the main program components.