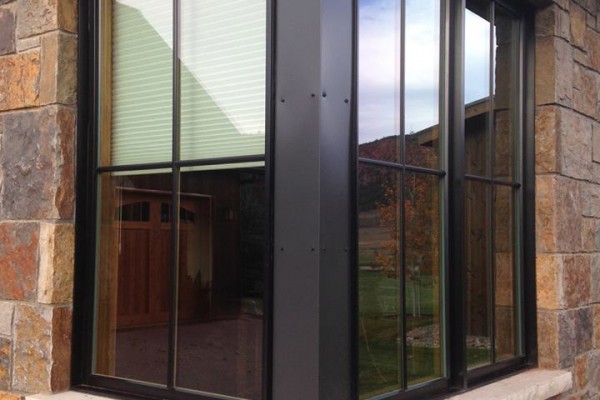 Roaring Fork + R I V E R
The conceptual idea for the Roaring Fork River house is to create a contemporary version of the regional farmhouses, specifically the barn across the river, while taking advantage of the proximity of the river and views if the surrounding mountains.  The garage is established as the "barn", connected to the steeply pitched roof house.  Various program elements are attached to the main house form as one-story shallower pitched roof elements.  The form is a study in additive and subtractive elements and their use to create private and semi-private interior spaces while establishing engaging outdoor areas.
Different features use subtle contemporary abstractions of traditional detailing to create a dynamic touchstone to the present day.  Rich interior finishes complete the overall aesthetic of the warm and inviting farmhouse.